Guide for How To Get Tickets In Duelling Club Harry Potter Hogwarts Mystery – In duelling club you will have 3 tickets to find opponent and duel them, but if you lose then you will lose a ticket and when you're losing 3 times then you'll be out of tickets ! so how to get the ticket back ?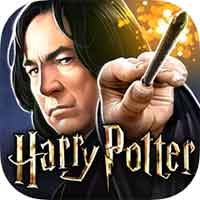 Harry Potter: Hogwarts Mystery by Jam City, Inc. on iOS and Android devices
Harry Potter Hogwarts Mystery Year Duelling Club Tickets Guide

in beta test to get tickets there are 3 version :
1. you only have a countdown timer until the tickets replenish themselves without any gem payment, which was supposed to be 24 hours.

as for the count down timer, the timers is not working if you close the game
it only counts down if the game screen is open and running, which is connected to the internet for 24 hours
that's a bummer since it's such a long timer and only 3 days for the challenge.
2. you don't have a time countdown at all, just an option to buy more tickets for 120 gems..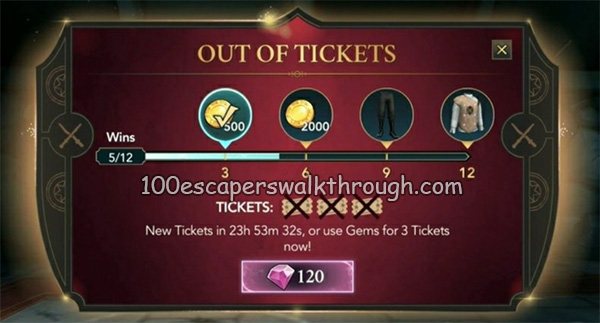 3. you have both options, wait for timer and purchase with gems, where the price for 3 tickets are between 120 and 10 gems.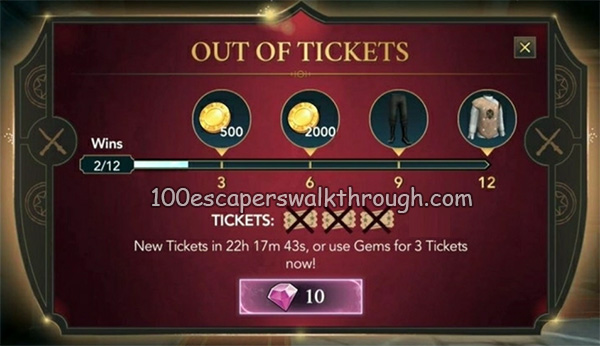 one of the player said that she bought the tickets when the price went down to 10 gems.
then her tickets reload every 15 minutes.
But she still have to have the app open for the timer to actually count down.
a trick if you don't want to lose a ticket in duelling :
You might be able to salvage a lost match by force closing the app and reopening it if you think you'll lose. This worked for me two out three times I tried it. The match usually gets reset back a few turns. Worth a try?