Walkthrough for Middle-earth Shadow of War Gameplay is available on iOS and Android device – Certain that it will help overthrow Sauron and raise himself as a force for good in his place, Celebrimbor has forged a new ring of power. Alongside this new ring, he has forged a series of minor rings that are bound to its fate and call to Champions across Middle-earth; wage the Shadow War and overthrow Sauron's armies.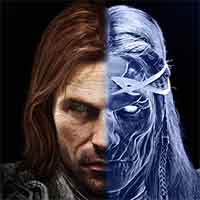 Middle-earth: Shadow of War By Warner Bros. on android and ios iphone
Continue Talion's journey through Mordor and wage real-time battles to turn Sauron's army against him with the Champions of Middle-earth and your own personal Orc army.
Middle-earth: Shadow of War Gameplay Walkthrough Video :

Champions will automatically move into range of enemies and attack them.
Inflicting damage fills a Champion's Might meter. When it's filled, tap Champion's portrait to use the skill!
You can also drag and drop the portrait onto a target to use a skill.
You can move your Champions out of harm's way by dragging them to a different spot.
If you want to take out a stronger enemy first, double tap on them to focus fire. Your entire team will attack them.
COMMAND ICONIC MIDDLE-EARTH CHAMPIONS
Collect, equip, and upgrade iconic Shadow of War and Lord of the Rings characters such as Talion, Gandalf, Gollum, and Galadriel, all controlled by the new rings of power.
FIGHT REAL-TIME BATTLES
Battle your way across hostile regions of Mordor.
Direct your team's combat tactics in real-time and launch powered-up special attacks when it matters most.
Middle Earth Shadow of War Android Gameplay Walkthrough Video :

AMASS AN ARMY OF ORCS AND NEMESES
Dominate your Orc nemeses or accumulate a trail of dead. Each Orc you face remembers your decisions, creating a unique experience for every player with the award-winning Nemesis System.