Play the Official Suicide Squad Special Ops Gameplay on iOS and Android device as super villain, choose between 3 characters : deadshot, harley quinn or diablo and you can switch squad member after each wave ! use left area for tap and drag to move, and right area for swipe to aim, move to the market to start the wave and battle the enemy and use special ability mode to do a slow motion movement !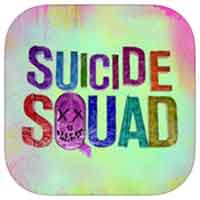 Suicide Squad: Special Ops By Warner Bros. on android and ios iphone
Suicide Squad Gameplay Walkthrough Video :

In this official Suicide Squad film game, you have been selected to lead a special task force comprised of highly dangerous incarcerated Super Villains. It is up to you and your Squad of antiheroes to defeat the horde of enemies that try to stop you. Fight as Harley Quinn with her signature baseball bat, or as Deadshot with his rifle or as Diablo with fire.
Features :
– First person shooter action optimized for mobile play.
– Survive as long as you can against increasingly challenging enemies.
– Master Harley's, Deadshot's and Diablo's weapons and special abilities.
– Explore the city to locate health packs, ammo and upgrades in order to survive against your enemies.
– Compete against other players in a daily, weekly and all-time leader board.
– Record HD footage while playing and share it on social media.