Guide for Super Mario Run How To Get Toad Rally Ticket Walkthrough on iOS and Android device ! how to get toad rally tickets in super mario run ? Rally tickets are needed in order to take part in the toad rally mode. You'll need to use one ticket to play a single toad rally.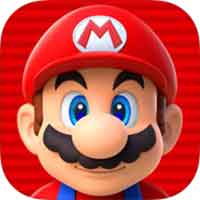 Super Mario Run By Nintendo Co., Ltd. on android and ios iphone
Super Mario Run Toad Rally Race Gameplay Walkthrough

Toad rally is a mode where you compete against the gameplay data and scores of other players. You can earn coins and convince Toads to join the mushroom kingdom by scoring better than your opponent !
how to get rally ticket in super mario run ?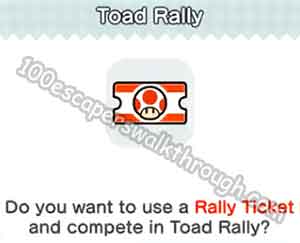 You can get rally tickets by doing these things :
1. clear a world in world tour for the first time
2. place a ? block in your kingdom and you might get other items too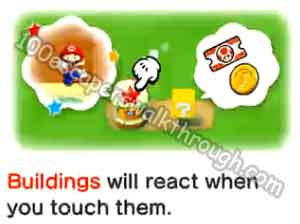 3. play a bonus game from bonus game house every 8 hours, you may get something other than rally tickets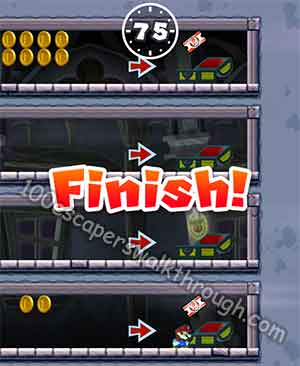 4. redeem them with points on my nintendo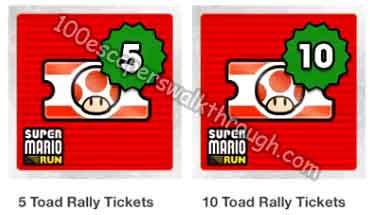 5 toad rally tickets = 150 points
10 toad rally tickets = 250 points
5. purchase all 6 worlds to get 20 toad rally tickets