The Outlived Android / iOS Gameplay : Hunt or be hunted ! explore and discover with your allies, find rare objects with competitors and build a safe shelter. Find and craft better weapon to kill zombies !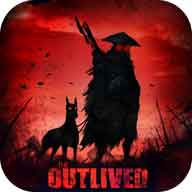 The Outlived Post Zombie Apocalypse Survival by xiaojiao zhang on iOS and Android devices
The Outlived iOS / Android Gameplay Video :

"The Outlived" is a Survival game in which players connect to the internet to compete with other Survivors. Initially, the Survivors must master all sorts of basic survival skills, including hunting, gather food and water resources, create their own dwellings and defensive walls. In a more intermediate level, the Survivors will be able to craft their own Equipment and Motorbike, and even create their own flamethrower to burn down zombies. When playing in Multiplayer mode, the Survivors will compete among each other for the last living Survivor.
Features:
– Team Match: create a Team with other players, defend yourself together with other Survivors against hordes of zombies.
– Survival Challenge: use your knowledge, skills and strategy to compete against other players.
– Multi-Survival Challenge: compete against other players in Teams.
– Solo Survival: defeat other players in a multiplayer competition, defeat all players and be the last to stand!
– Сraft system :get food, hunt, find useful objects or weapons and create your own!
– Competitive:Fight with other people ,Resist zombie invasion
– Explore with other survivors on different map:Rocky filed/Pind Woods/Ruined Store/Quelt Clinic