Walkthrough for The Sims Mobile Gameplay is available on iOS and Android device – Play with life on The Sims Mobile! Build your Sims, give them unique personalities, and personalize their homes in more detail than ever on mobile devices. Interact with other Sims to form relationships and unlock rewards. Experience the lives of your Sims as they pursue career goals, celebrate with friends, and fall in love. What stories are you going to tell? The legacy your Sims leave behind begins today.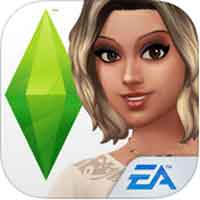 The Sims ™ Mobile by Electronic Arts on android and ios iphone
The Sims Mobile Gameplay Walkthrough Video :

The Sims Mobile Tips and Tricks :
– When you completed an action, tap the check mark to collect your rewards ! Doing actions earns XP. Gain enough XP to increase your player level !
– Chatting with a sim grants relationship points and when you've gained enough relationship points, you can start a social event
– Doing event actions earns you event points. The more points you earn, the better the reward!
CREATE SIMS INCREDIBLE
Customize your Sims with distinctive looks, hairstyles, costumes and accessories. Add different personality traits and define their life goals with careers such as Fashion Stylist, Night Club DJ and Doctor; And hobbies such as Cooking, Guitar / Guitar and Writing.
BUILD A FANTASTIC HOUSE
Create a home where your Sims can experience all that life has to offer. Easily customize house designs by choosing from a variety of furniture, appliances, decorations and more. Unlock activities like making tacos or thinking about the shower and decorate with combinations of items to access unique actions such as snuggling on the couch with your soul mate. Unlock fun places like the fashion studio, the restaurant, the nightclub and customize them all.
MOLD THE LEGACY OF YOUR SIMS
You have the power to shape your Sims' families over multiple generations. When your Sims realize their career goals and retire, you will receive Reward Inheritances to unlock hobbies and careers for future generations, Allowing the new Sims to contain even more engaging stories. The success of a grandfather as a politician can pave the way for his granddaughter to be governor, or even president. A mad scientist uncle can inspire his nephew to become an astronaut.
JOIN TOGETHER
Create and join parties with other Sims where you can socialize, show off your incredible home, win rewards, develop romantic relationships, and even decide to move into someone else's Sims home. Sims can also participate in great moments, such as The Arrival of the Aliens. There are unlimited ways to make choices and connections!
Fall in love, have a family, pursue your career dreams and accomplish aspirations and desires. Have fun on your way to The Sims Mobile!