Full Solution of Find Out Save Santa Walkthrough for 3 stars Guide.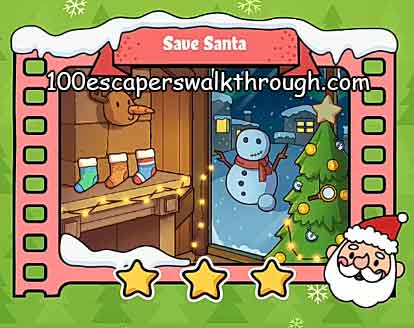 What happened to Santa on Magical Christmas eve ? find out these items and get 3 STARS !
video guide Find Out Save Santa cheats how to find and solve each puzzle :

Star
Press the two ends of the wire with 2 fingers, the human body can conduct electricity.
Santa Hat
Swipe with two fingers, drag Santas legs down
Eyeglasses
After getting the Christmas hat, wipe off Santa's glasses with the table cloth
Gift Box
Click the gift bag multiple times
Sock
Click to open the carpet
Snowman
Drag the nose of the reindeer on the wall to the snowman
Envelope
slide away the kettle on the table
?
Shake your phone and get the magnifying glass from christmas tree