Cheats for none* Level 11 – 20 Answers Game by RAIN Projects with puzzle logic explanation for each question – What is none* ? an out of the box riddle game.. no images, no music, no animation, no sound effects, no tips, just a keyboard and your imagination. Type the answer of the question, can you solve this none* RAIN Projects game answers for ios itunes and android google play?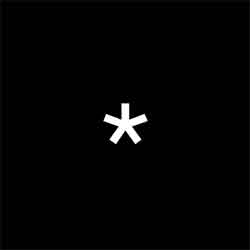 none* level 11 : The Ultimate Question Of Life The Universe And Everything = 42
movie called "The Hitchhiker's Guide to the Galaxy"
none* level 12 : Hello JJK RINGG = 55574644
Look at your phone and press the letters to dial the number
none* level 13 : Awa Par Ban Coo = King
AWAKING, PARKING, BANKING, COOKING
none* level 14 : Water + 32 F = Ice
Water turns into ice at 32 Fahrenheit degrees
none* level 15 : P + Left Step 1 + Left Step 7 + Right Step 1 + Right Step 1 = Power
Follow the directions on the keyboard, starting from "P"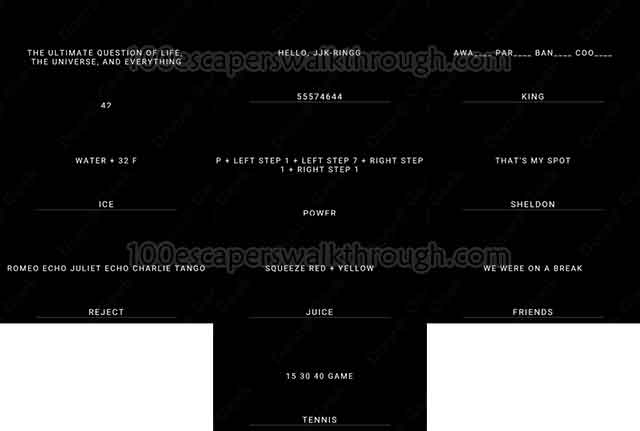 none* level 16 : Thats My Spot = Sheldon
"That's my spot" is something said often by Sheldon Cooper from The Big Bang Theory
none* level 17 : Romeo Echo Juliet Echo Charlie Tango = Reject
(R)omeo (E)cho (J)uliet (E)cho (C)harlie (T)ango
none* level 18 : Squize Red + Yellow = Orange Juice
Squeezing red + yellow (orange) makes oranges juice
none* level 19 : We Were On Break = Friends
Friends TV Series in third season of Friends, titled "The One Where Ross And Rachel Take A Break"
none* level 20 : 15 30 40 Game = Tennis
score in tennis game
No one really knows what none* game is about. "An out of the box riddle game" – anonymous user, you can return to all none* answers and solve the easy or hard question.