With 100 escapers level 17 walkthrough you will find a way how to make the machine broke the door glass, so you can pass it to next stage !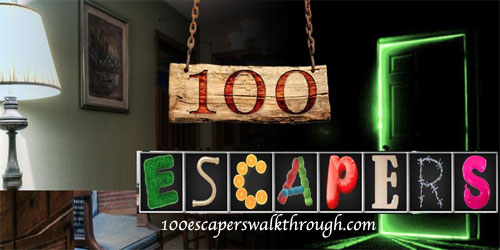 answer solution for room 17 :
get a saw handle near the machine (right to the machine)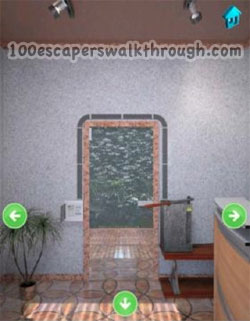 find a room with wide desk
take the wood on the top left side of this desk
go to windows and get the hammer
on the floor there are some nails you can get
go to room with white sofa, under the sofa find a saw blade
use the hammer to break the middle drawer's lock
get a screwdriver and wire inside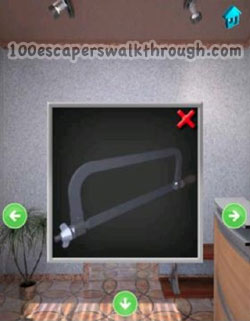 combine the saw blade with the handle !
back to the desk this time cut the metal that hanging on the top right wall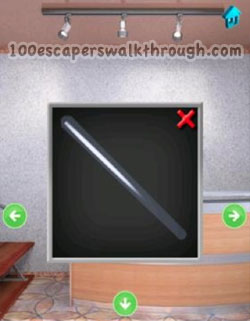 combine the metal with wire, so it wrapped around it
finally go to the door
put the metal on the machine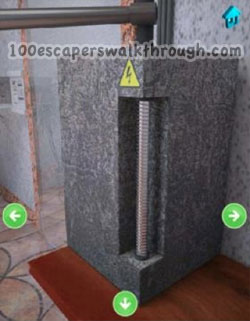 combine the nails with wood
combine screwdriver with hammer
put the board on the door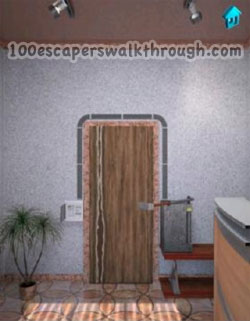 add the hammer on the machine head
click the hammer and the door will break now !