How To Fix Battlefield 2042 Unable to Load Persistence Data Error Code 600p:2002g ? you might see this error pop up with some error code on loading screen :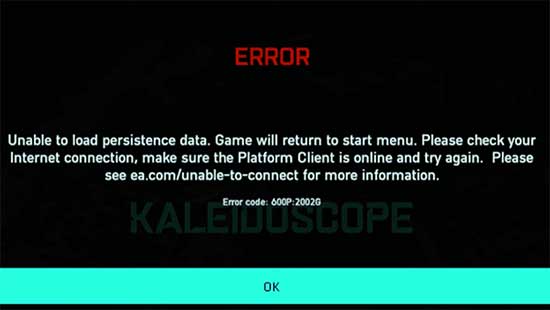 Unable to load persistence data. Game will return to start menu. Please check your internet connection, make sure the platform client is online and try again. Please see ea.com/unable-to-connect for more information.
well this is clearly EA server issue, so you need to wait until they fix the overloaded server… but there's another way to fix this !
Turning off cross play ! you can go under general settings options and switch cross play to off and you will see no pop up error message no more =)
if you're playing in console, then switch location in console settings to somewhere it's middle of night. London and New Zealand have worked well for me today.
good luck guys, i hope this help you !